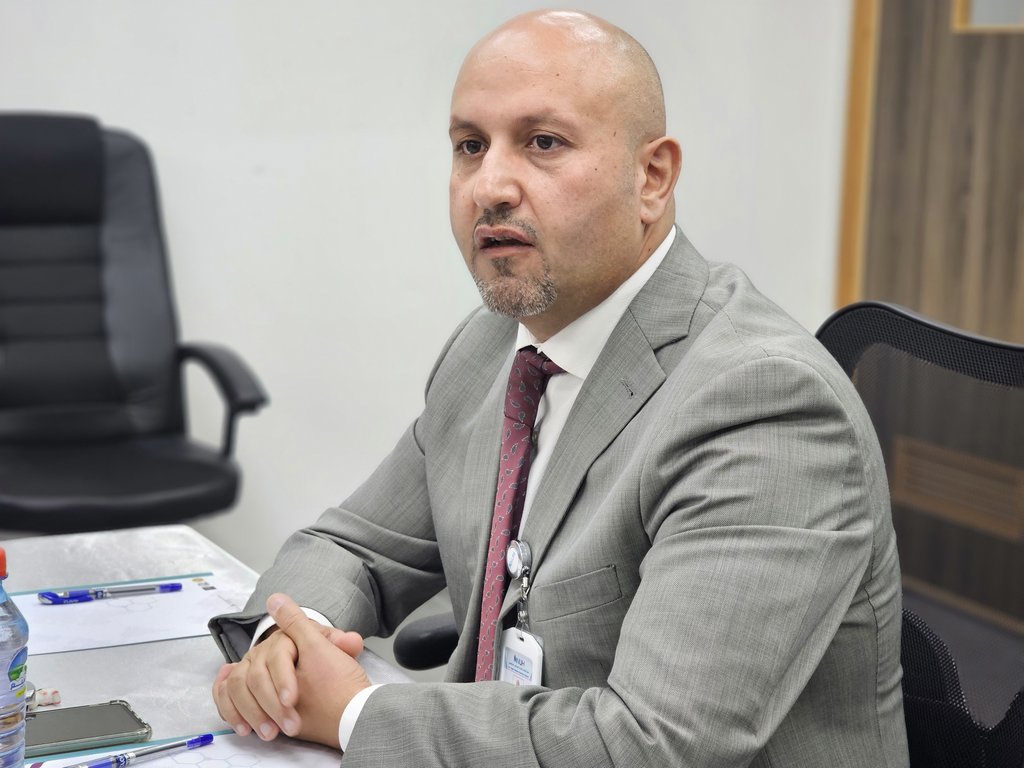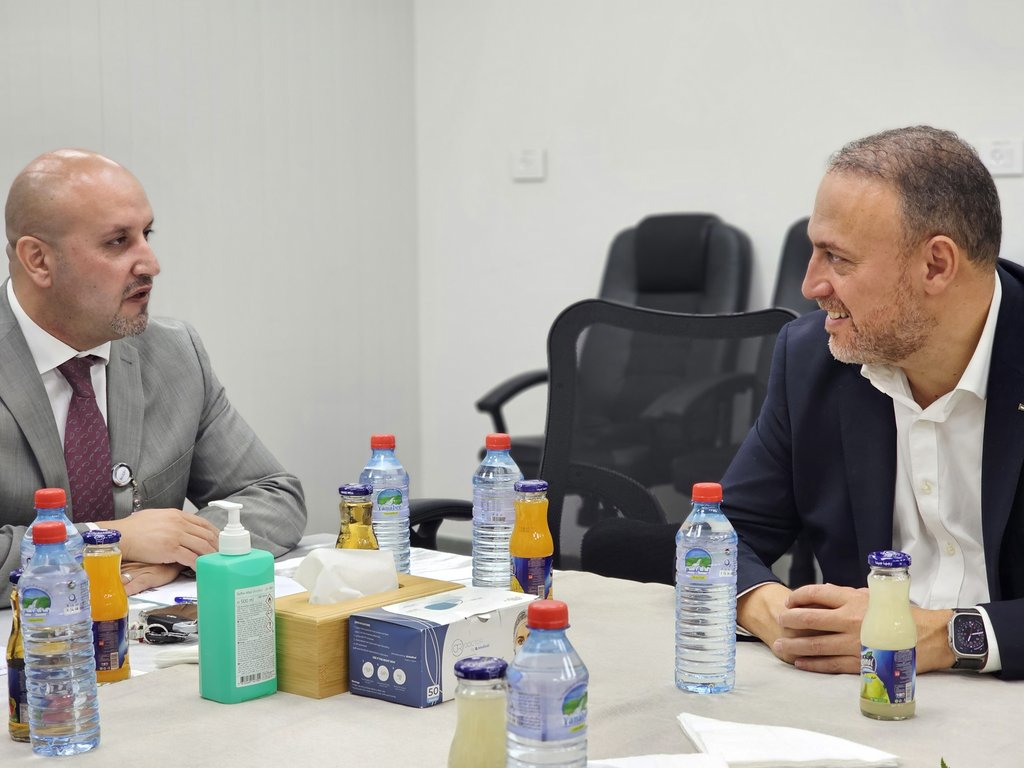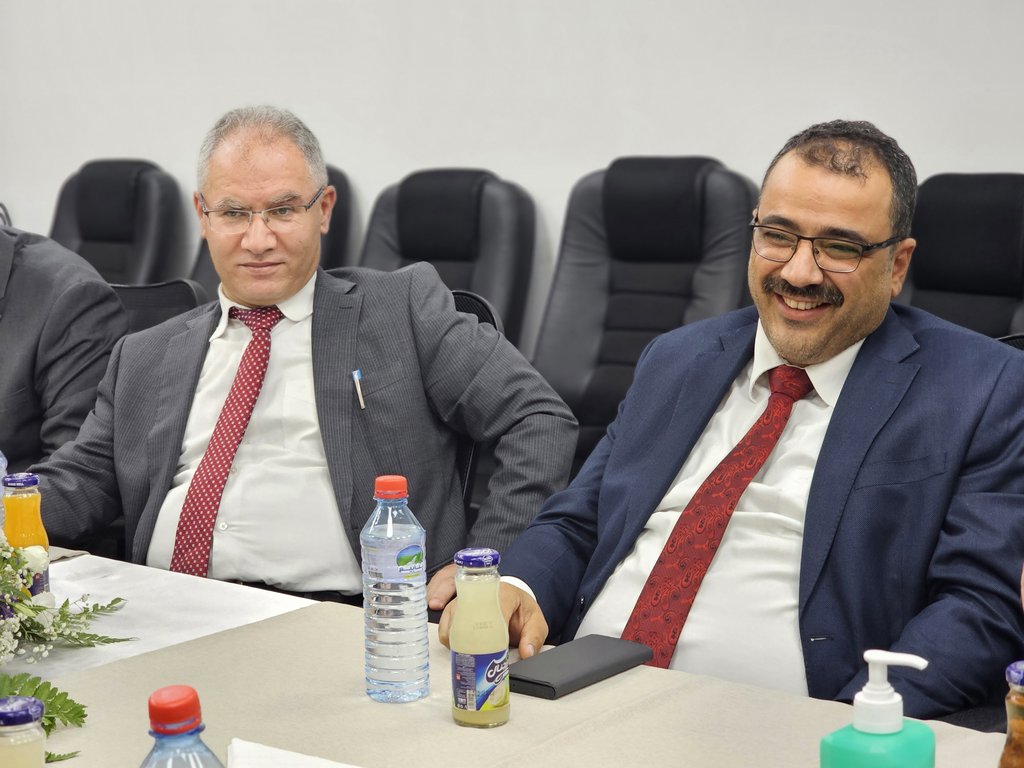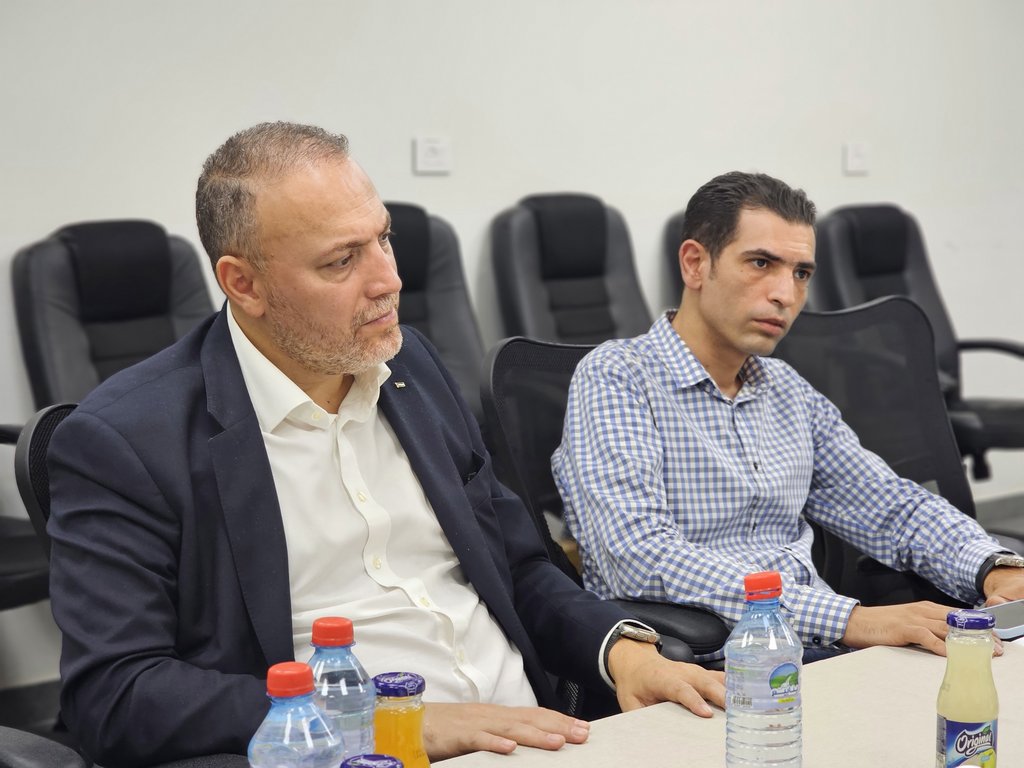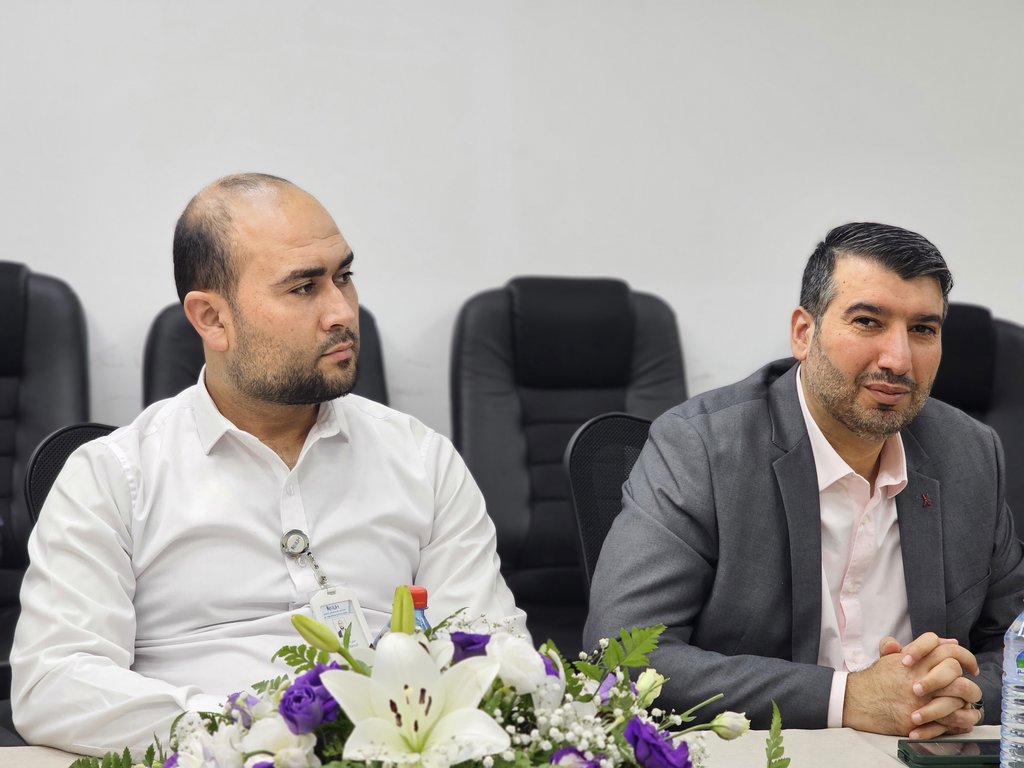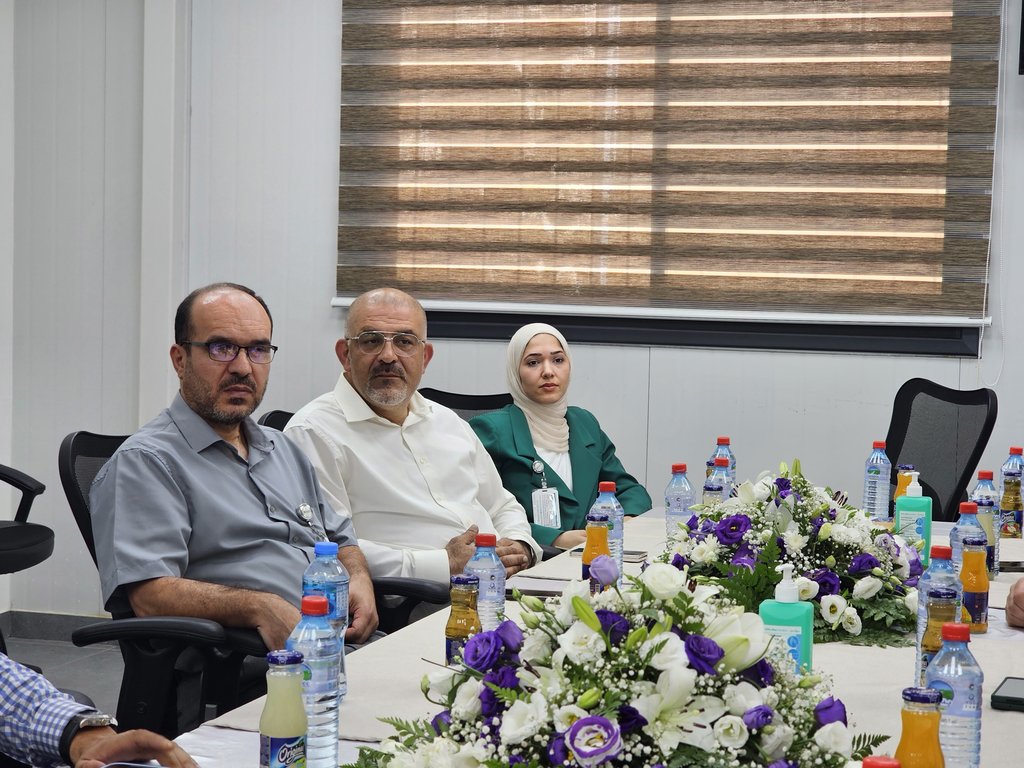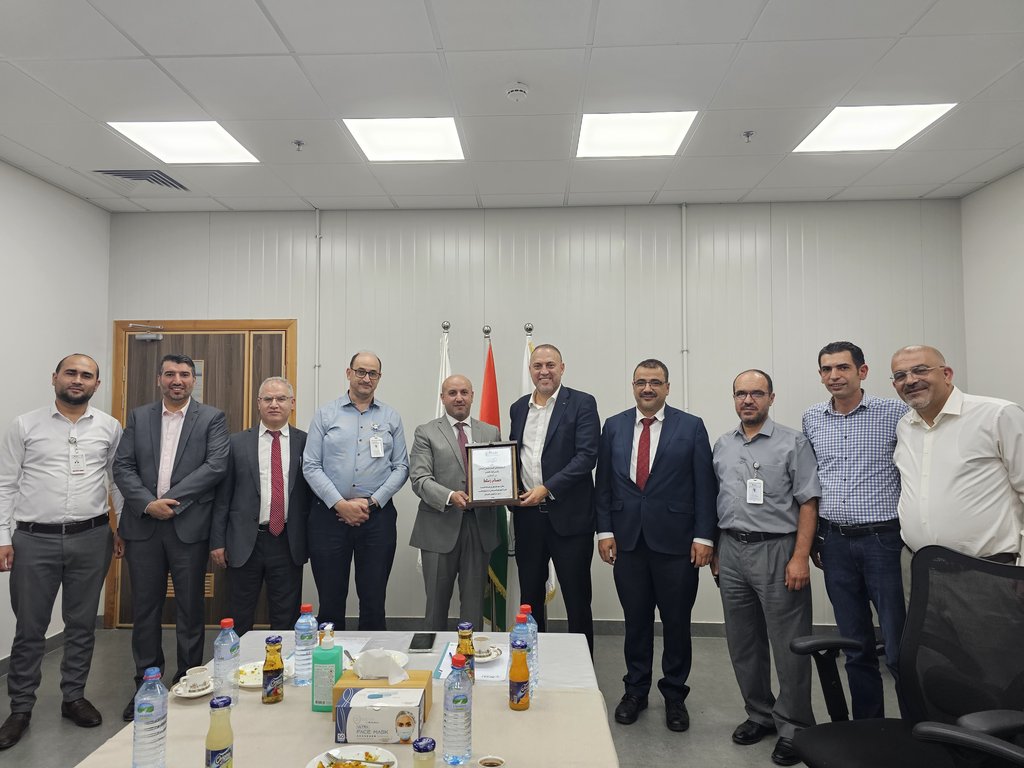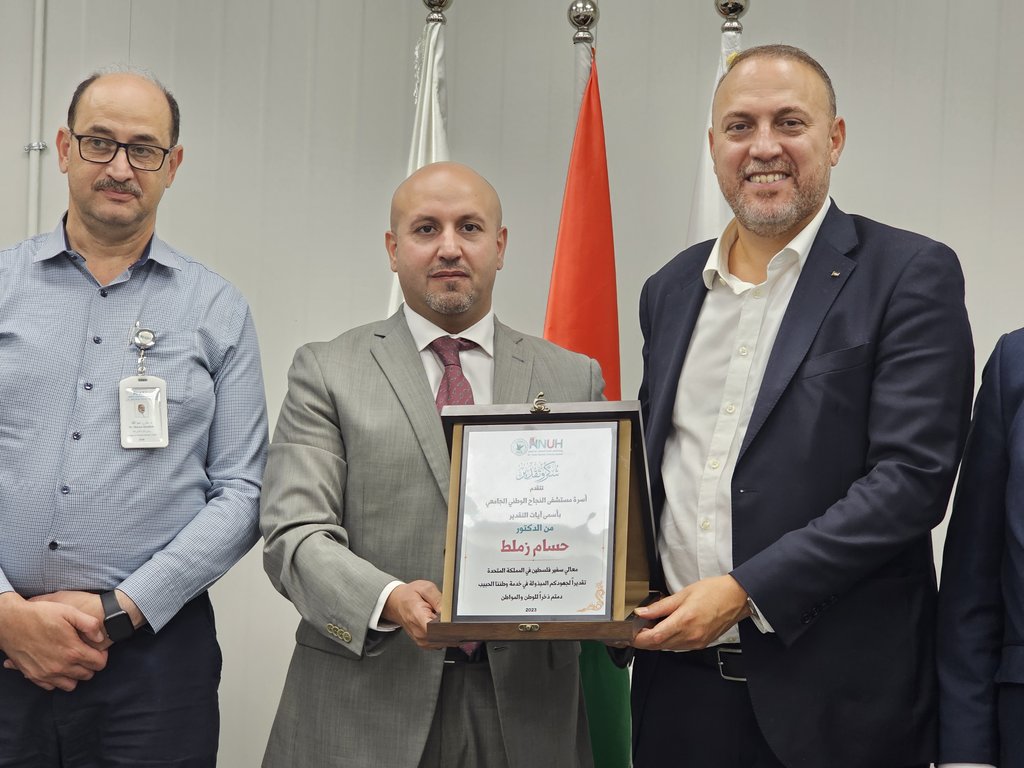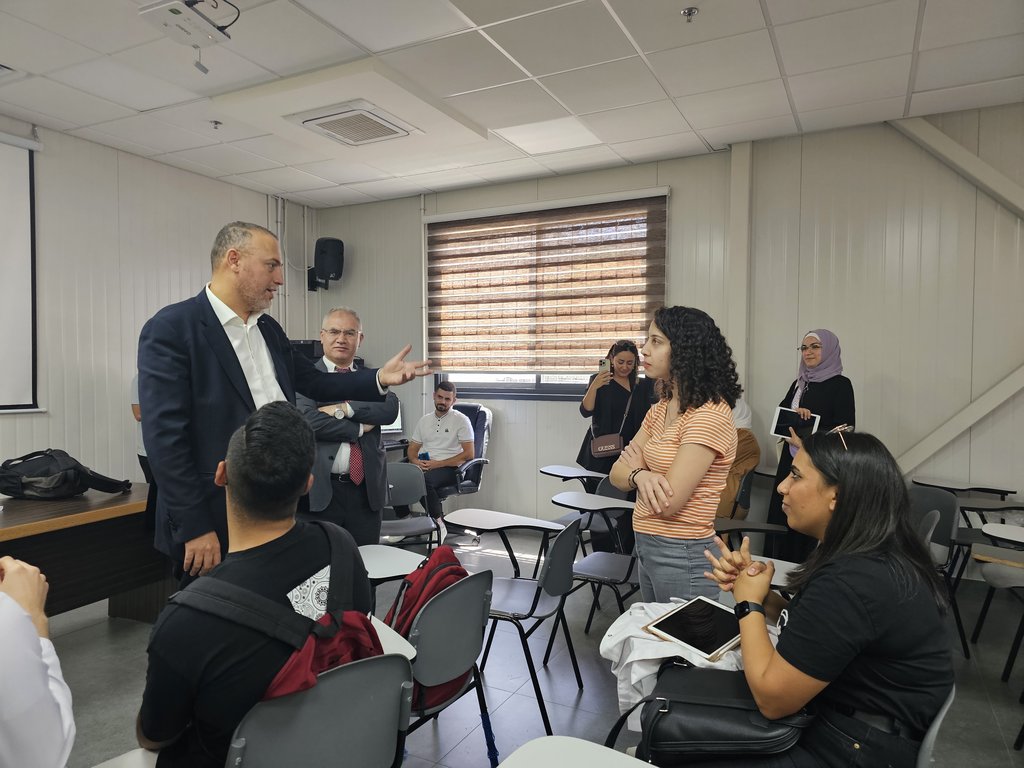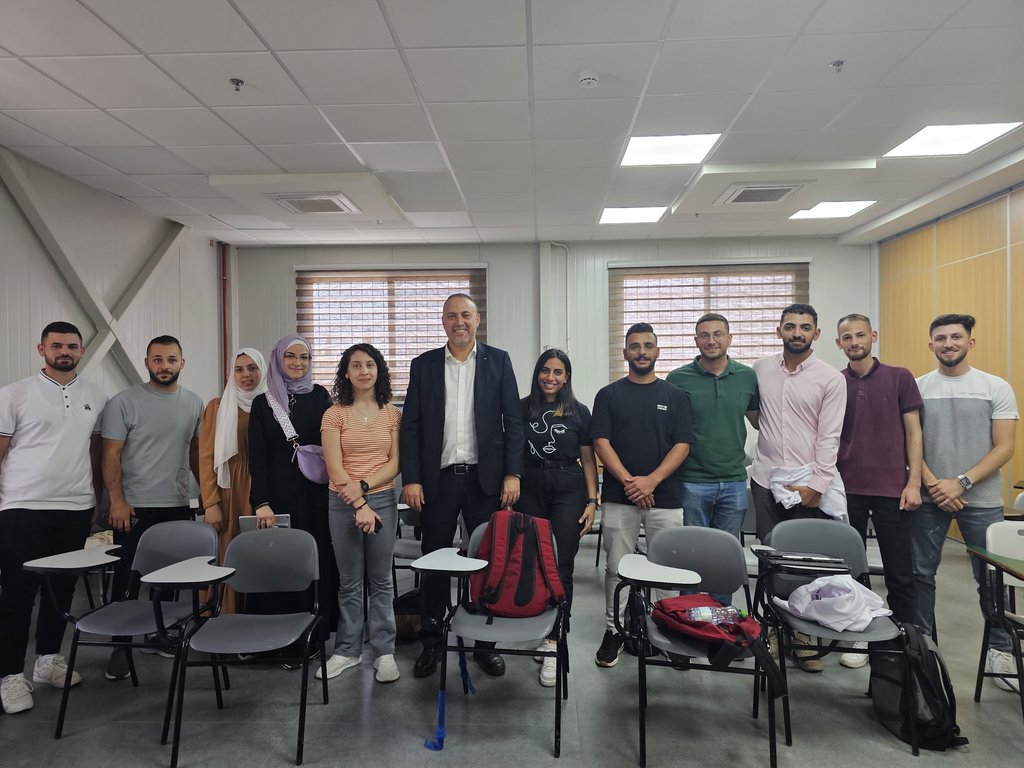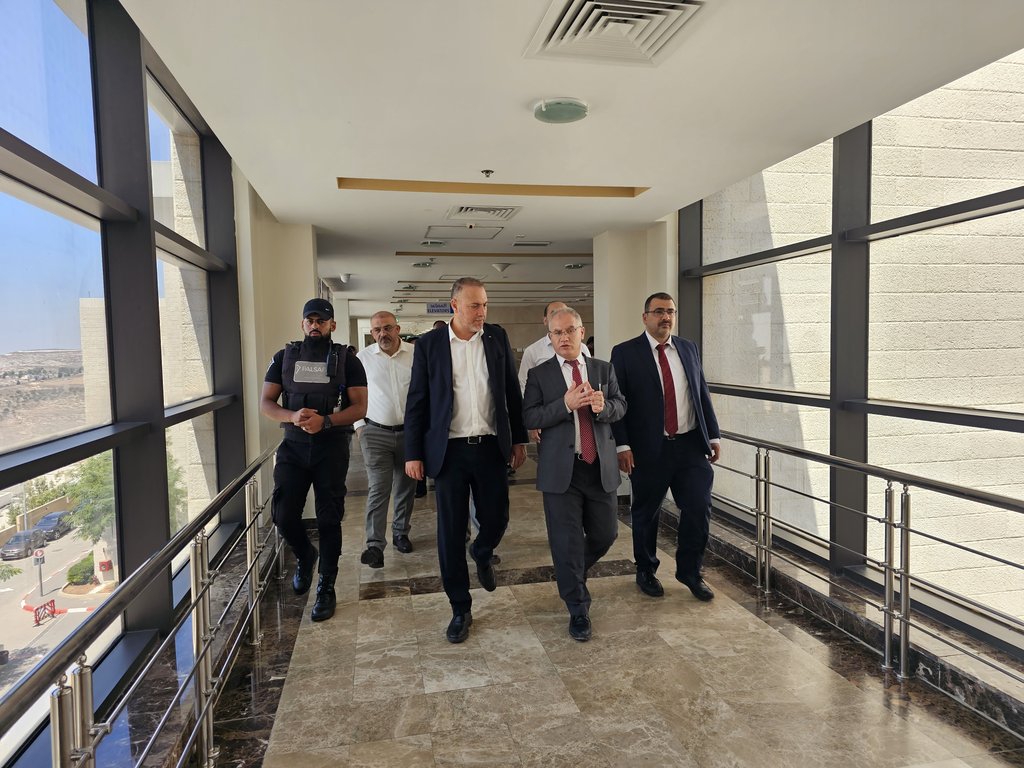 On Wednesday, August 30, 2023, NNUH received Dr. Hussam Zomlot, the Palestinian Ambassador to the United Kingdom, for an informative visit. The purpose of his visit was to acquaint himself with the array of services offered by the hospital and engage in discussions concerning the advancements in the field of medicine within Palestine.
Dr. Iyad Maqboul, the Acting CEO of NNUH, extended a gracious welcome to Ambassador Zomlot. During their meeting, they delved into the hospital's completed and upcoming projects, spotlighting its pioneering role in the Palestinian healthcare domain. The institution houses a distinguished cadre of qualified academic professionals diligently working to enhance medical education outcomes and align them with global medical standards. Being the sole university hospital in the West Bank, it is dedicated to nurturing brilliant students committed to serving their nation.
Dr. Khaled Dmaiaty, Head of Medical Administration at NNUH, emphasized the significance of the hospital's various departments. These include the Catheterization Unit, Intensive Care Units, the Kidney and Urology Surgery Center, and the Kidney Dialysis Center, which is the largest of its kind in the northern region, serving over 400 kidney patients. Dr. Dmaiaty also touched upon the hospital's role in transferring complex medical procedures, such as brain catheterization and cardiac electrophysiology, from government hospitals, underscoring the importance of establishing specialized and high-quality departments to support the medical services required by the Palestinian population.
Dr. Hussam Salama, Head of the Internal Medicine Department at the hospital, highlighted the significance of the hospital's Oncology Department. This department serves a substantial number of patients from across Palestine and is complemented by the construction of a radiation therapy unit, reducing the need for patients to seek treatment abroad. Dr. Salama reiterated the hospital's commitment to localizing all medical services, particularly the expansion and development of the Oncology Department.
Dr. Hussam Zomlot expressed his delight in visiting the hospital and his pride in finding an institution that combines exceptional medical services with scientific and academic research. He lauded it as an outstanding stride in the advancement of healthcare in Palestine, aligning with global medical standards. Dr. Zomlot emphasized the importance of healthcare improvement and innovation.
During his visit, Dr. Zomlot engaged with medical students, encouraging them to persevere in their studies, noting that many outstanding individuals in the United Kingdom are Palestinian students. The visit concluded with a tour of the hospital's departments and interactions with patients, allowing Ambassador Zomlot to acquaint himself with the hospital's high-quality services.