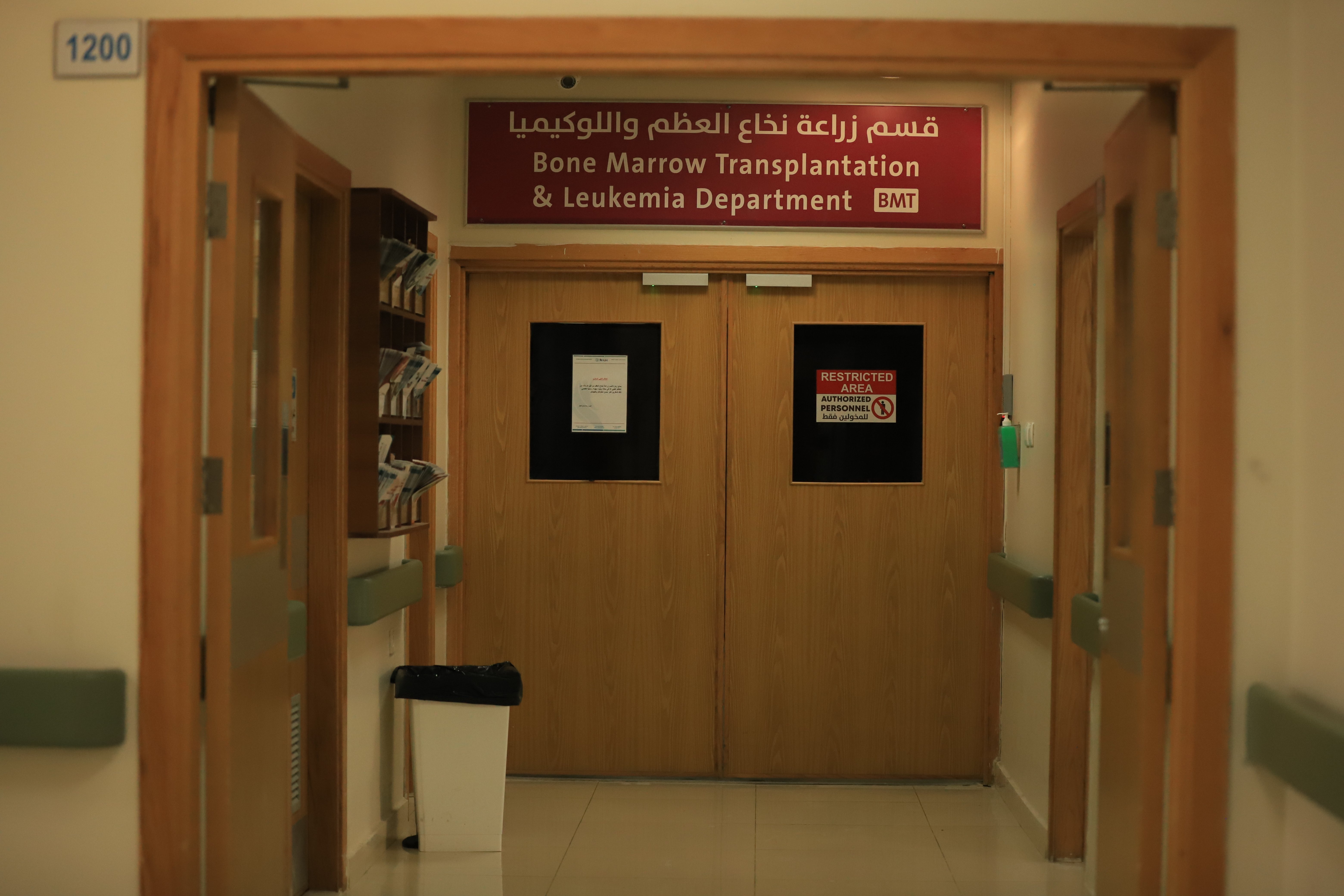 Available Services:
The Bone Marrow Transplantation Department at NNUH is one of the newest and most advanced departments, owing to the state-of-the-art equipment and the extensive experience of the medical and nursing team. The department consists of 9 beds, organized as follows:
Three rooms are specifically designed for bone marrow transplant patients, each of which contains two beds, with a capacity ranging from 3 to 7 cases per month.

Two rooms are allocated for leukemia patients, each of which contains three beds. One of these rooms is dedicated to new patients or isolation cases.

There is a dedicated laboratory for bone marrow transplantation procedures. This lab is responsible for collecting and preserving stem cells and conducting the necessary tests before, during, and after the transplantation period.

After 9 years since the unit's opening, approximately 255 cases of autologous bone marrow transplantation have been performed for patients suffering from lymphatic system cancers or multiple myeloma. The success rate of the procedure is in line with international standards.
Doctor's Section