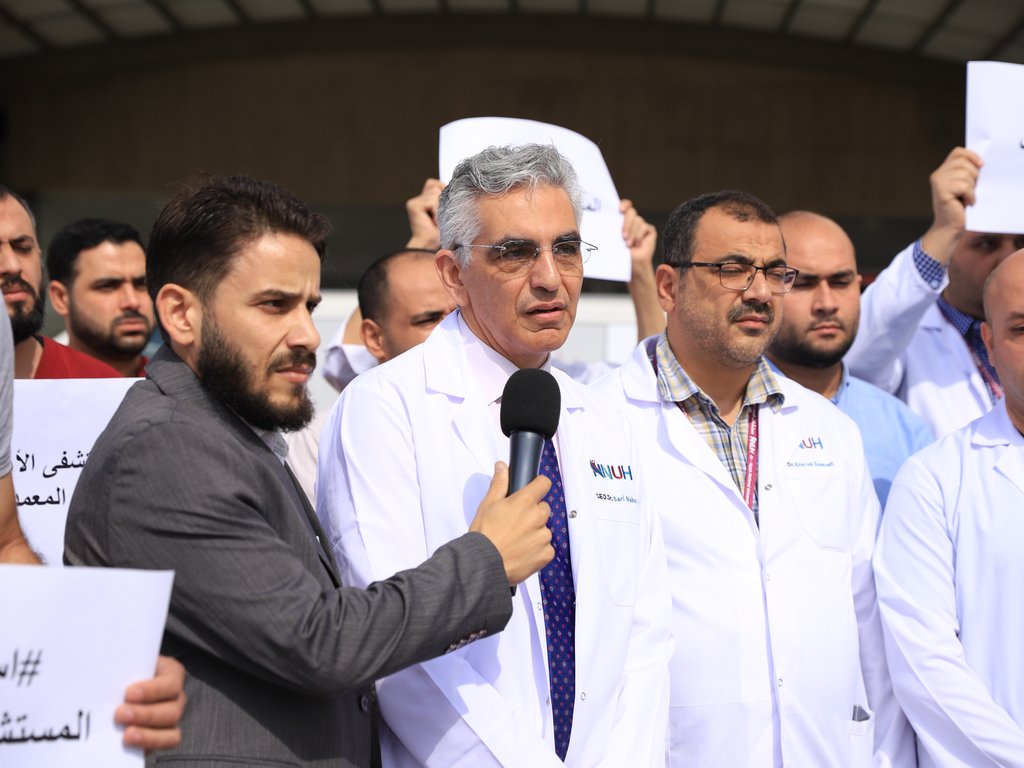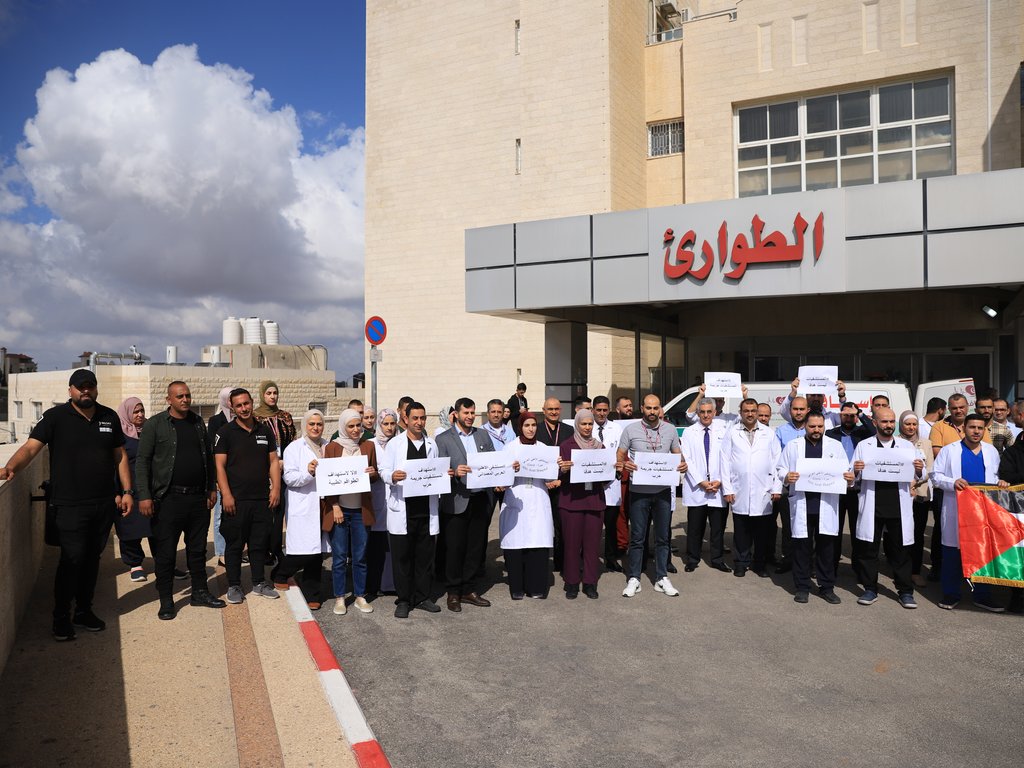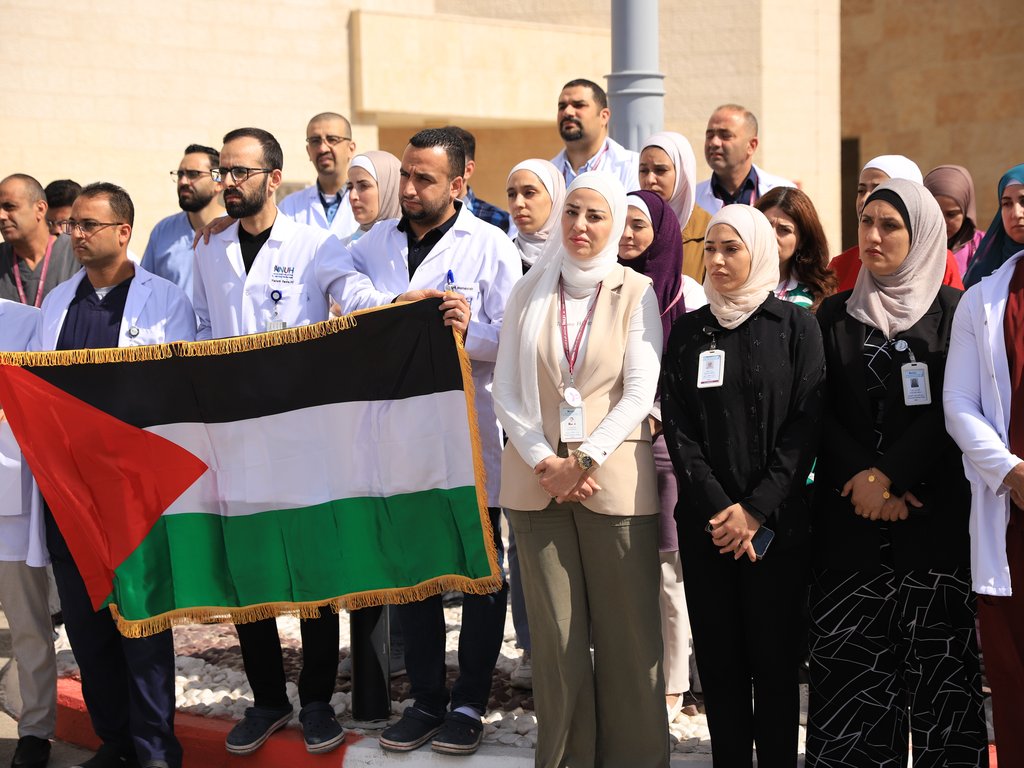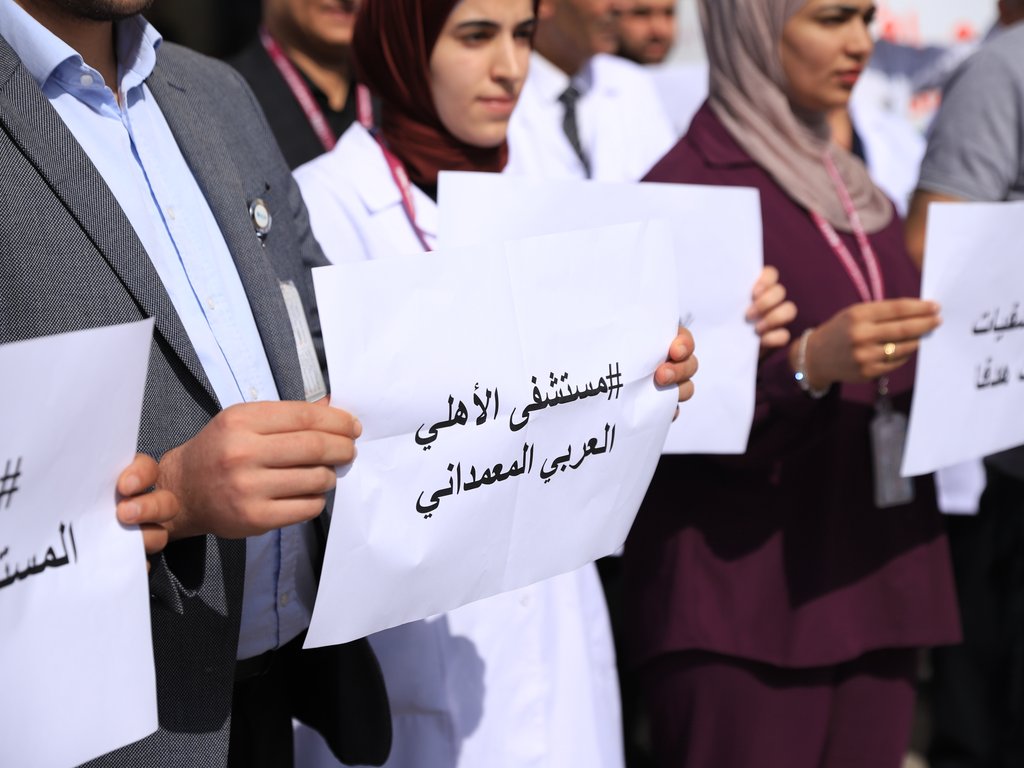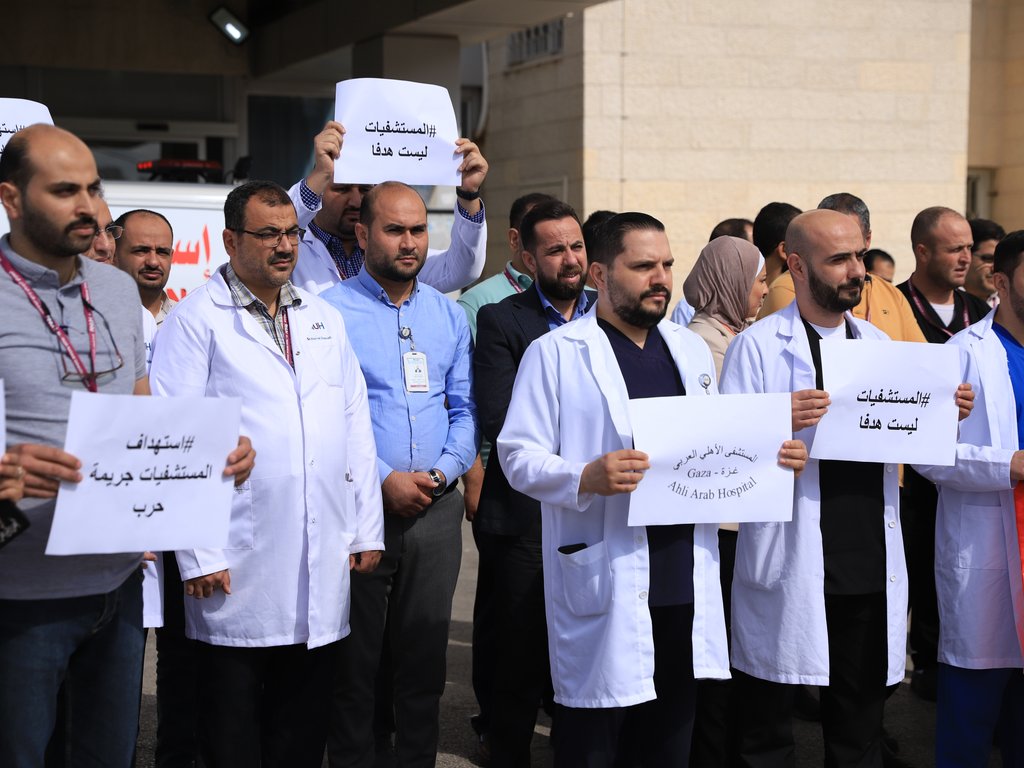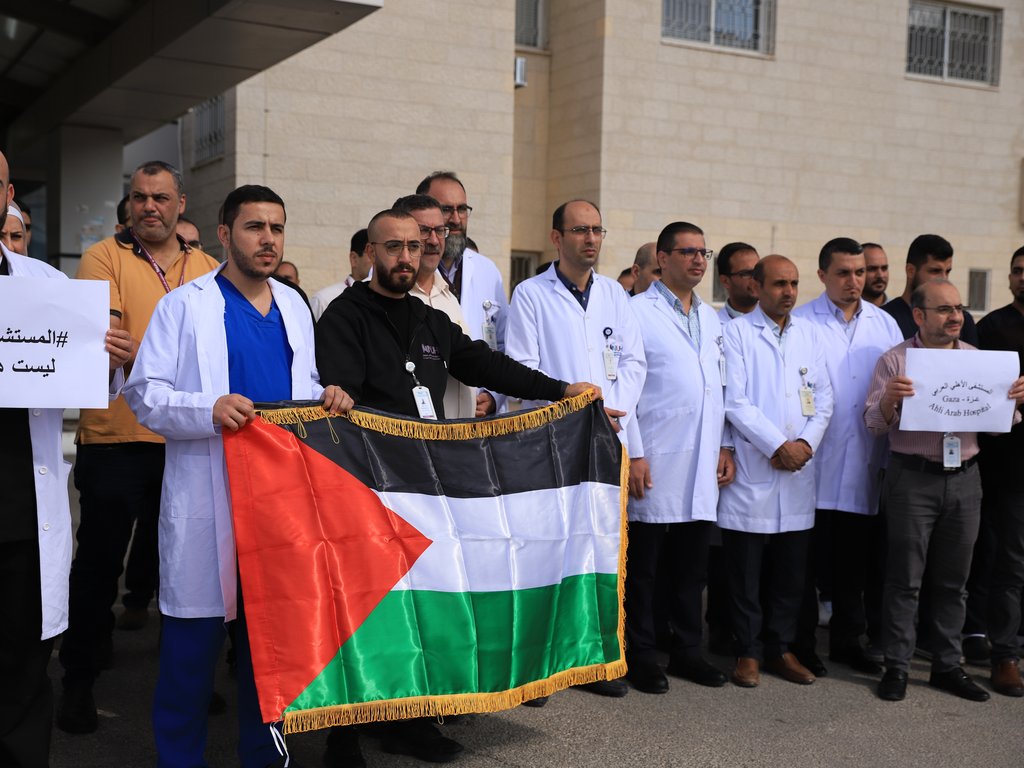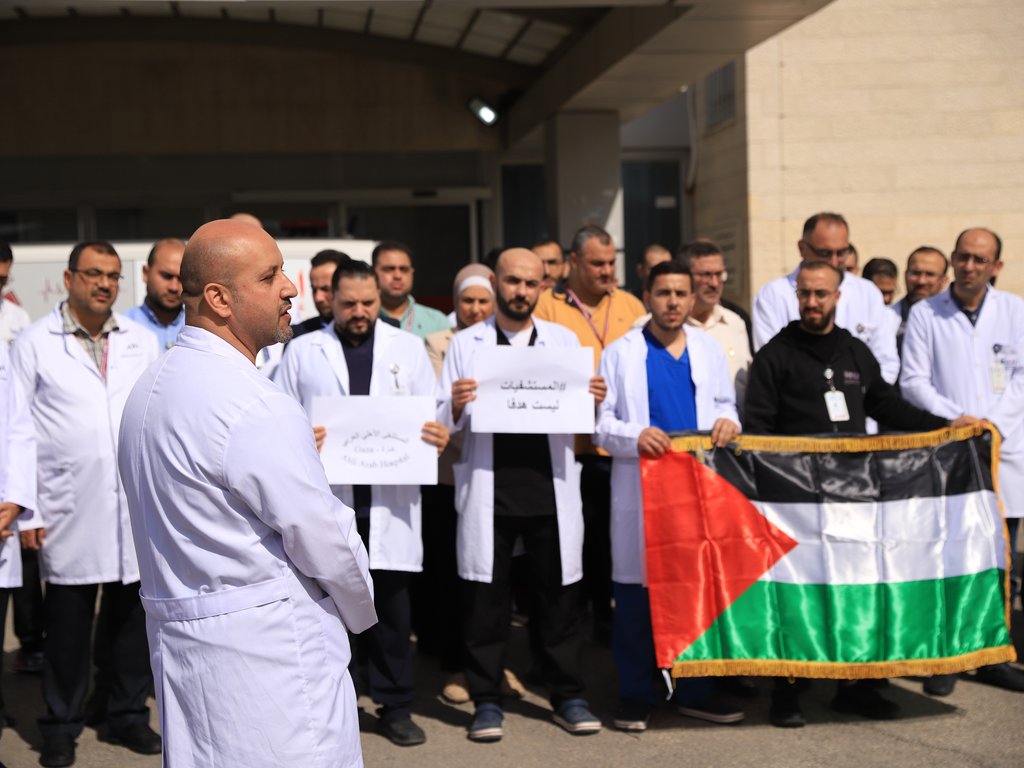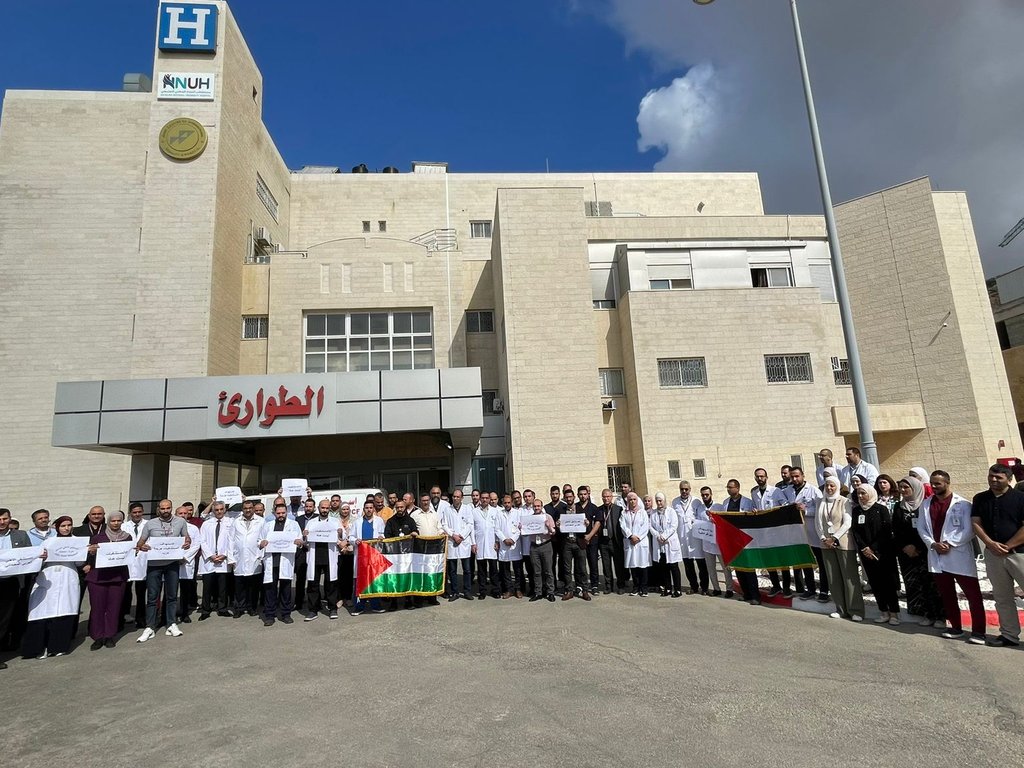 NNUH organized a solidarity protest today, Thursday, on the date of 2023/19/10, with wide participation from the medical and administrative staff. This protest coincided with an initiative from the representative union of private hospitals, expressing their solidarity with the residents of the Gaza Strip following the catastrophic events they witnessed.
This protest is a strong reaction and explicit condemnation of the painful massacre that occurred at the Al-Ahli Arab Baptist Hospital, resulting in significant human casualties exceeding five hundred civilians, in addition to the clear targeting of medical teams and healthcare infrastructure.
Dr. Sari Al-Nablusi, the CEO of the hospital, expressed his deep concern and feelings of sorrow due to the catastrophic events in Gaza and the targeting of hospitals and medical teams. He emphasized that this protest reflects the hospital's commitment to promoting human values and justice, and he added that the hospital is fully prepared and always ready to receive any emergency cases from our people in the Gaza Strip or the West Bank.
He stressed the importance of de-escalation and working diligently towards achieving justice and full solidarity with their colleagues in the medical teams.