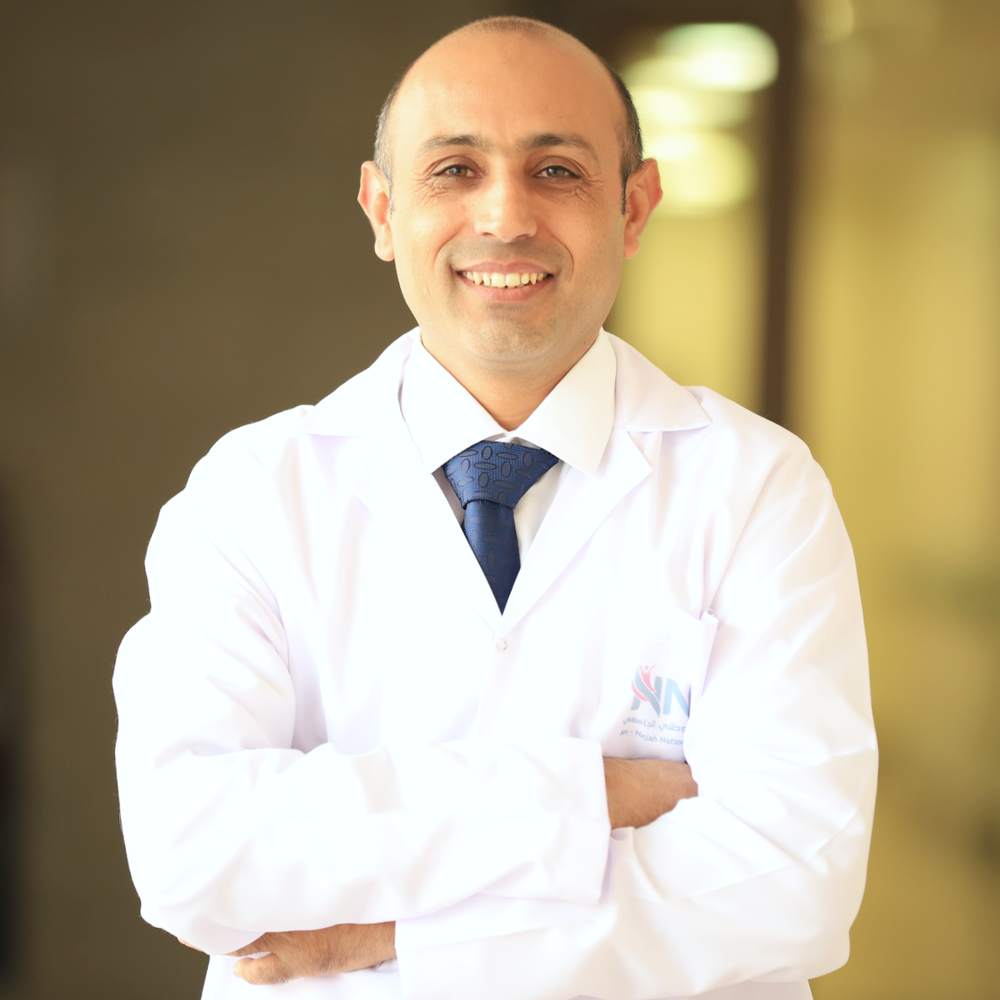 Neurologist and Neurophysiologist Specialist
Sunday Monday Tuesday Wednesday Thursday
9am-2pm
Dr. Ahmed Abu Hassan has been practicing medicine for 10 years. He is a specialist in neurology and the brain, currently working in the Neurology and Brain Diseases Department at Al-Najah National University Hospital.
He studied human medicine at the University of Oran in Algeria and graduated in 2011. He specialized in neurology and the brain at the University of Tunis El Manar in Tunisia in 2018.
He specializes in brain, muscle, and peripheral nerve monitoring.
Additional Skills:
Dr. Ahmed is proficient in French in addition to English.
Assistant Professor at the Faculty of Medicine and Health Sciences, Al-Najah National University.

Holds a Doctorate in Neurology from Tunisia.

Holds a certificate in Compliance Training in Electroneuromyography (ENMG).

Board-certified in Neurology by the Palestinian Medical Council.