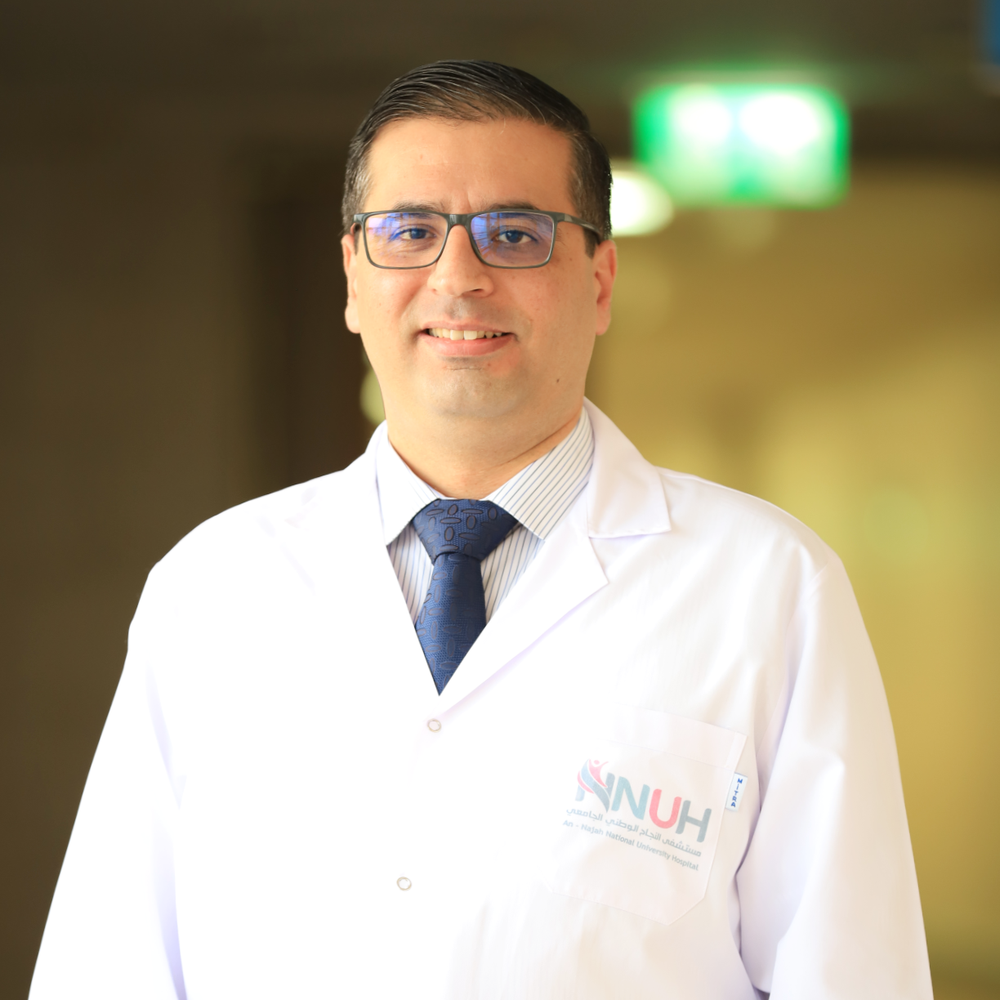 Otolaryngology Specialist
An experienced medical professional with extensive practical experience and a diverse range of skills and interests, always ready for surgeries related to the nose, ear, and throat, as well as the management of related diseases. Currently practicing at An-Najah National University Hospital in the Department of Otolaryngology (Ear, Nose, and Throat).
Specialized in Otolaryngology (Ear, Nose, and Throat) from the University of Jordan.

Holds British fellowship, Arab board, Jordanian board, and Palestinian board certifications in Otolaryngology.

Previously worked at the University of Jordan Hospital and British and Irish hospitals.

Assistant Professor and coordinator of the Ear, Nose, and Throat course at the Faculty of Medicine and Health Sciences at An-Najah University.

Member of the Royal College of Surgeons in the United Kingdom.

Member of the Scientific Committee for Otolaryngology and Head and Neck Surgery in the Palestinian Medical Council.

Member of the Jordanian Society of Otolaryngology.

Member of the Palestinian Society of Otolaryngology.