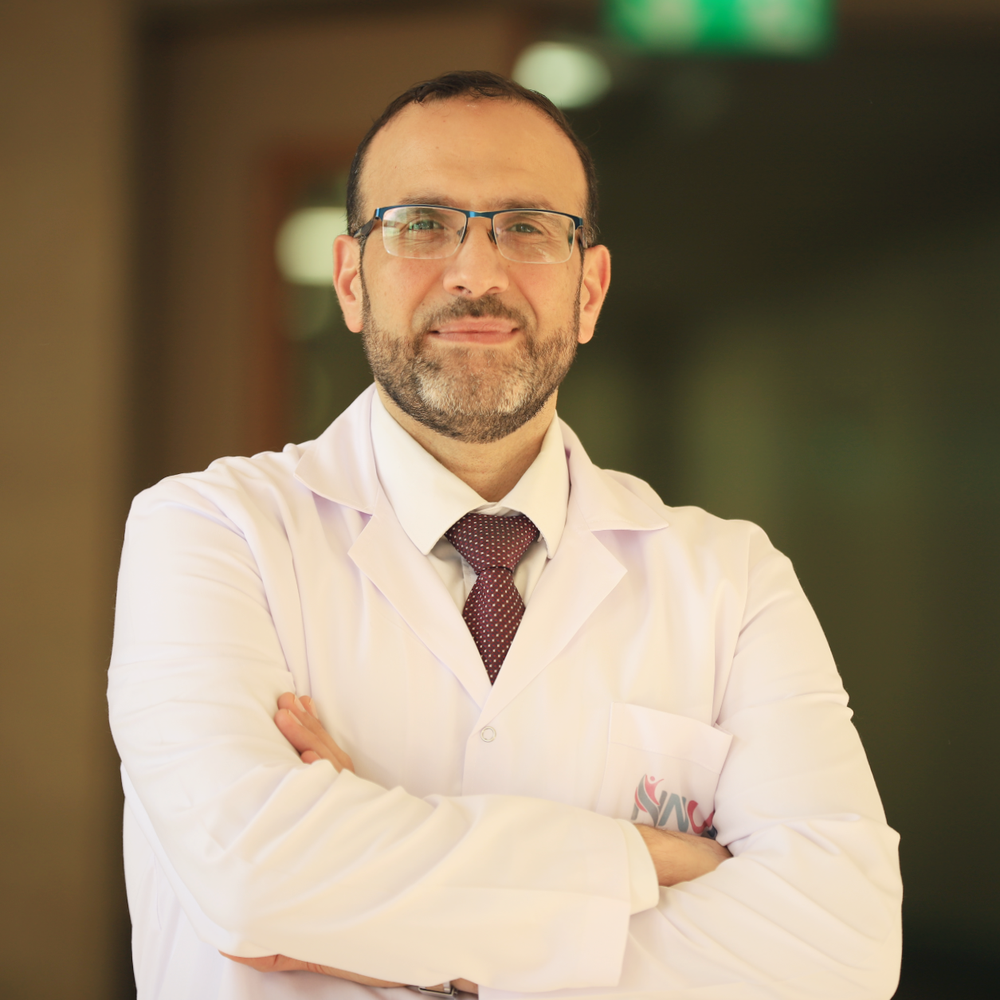 Specialist in Gastroenterology and Hepatology and Endoscopy
A seasoned medical professional with extensive practical experience and a diverse range of skills and interests, always ready to handle gastrointestinal and liver diseases, as well as endoscopic procedures. He works at An-Najah National University Hospital in the Gastroenterology, Hepatology, and Endoscopy Department.
Assistant Professor at the Faculty of Medicine and Health Sciences, An-Najah National University.

Holds European, Arab, Jordanian, and Palestinian board certifications.

Specializes in the treatment of irritable bowel syndrome, ulcers, gastric diseases, and H. pylori infections.

Specializes in liver diseases (viral, autoimmune, fatty liver, etc.).

Specializes in the treatment of acute and chronic liver failure (cirrhosis) and the follow-up of liver transplant patients.

Specializes in the treatment of morbid obesity with gastric balloon placement without surgery.

Performs diagnostic and therapeutic endoscopy of the stomach and colon, as well as the removal of primary tumors through endoscopy.

Performs endoscopy of the biliary and pancreatic ducts and the removal of gallstones through endoscopy.