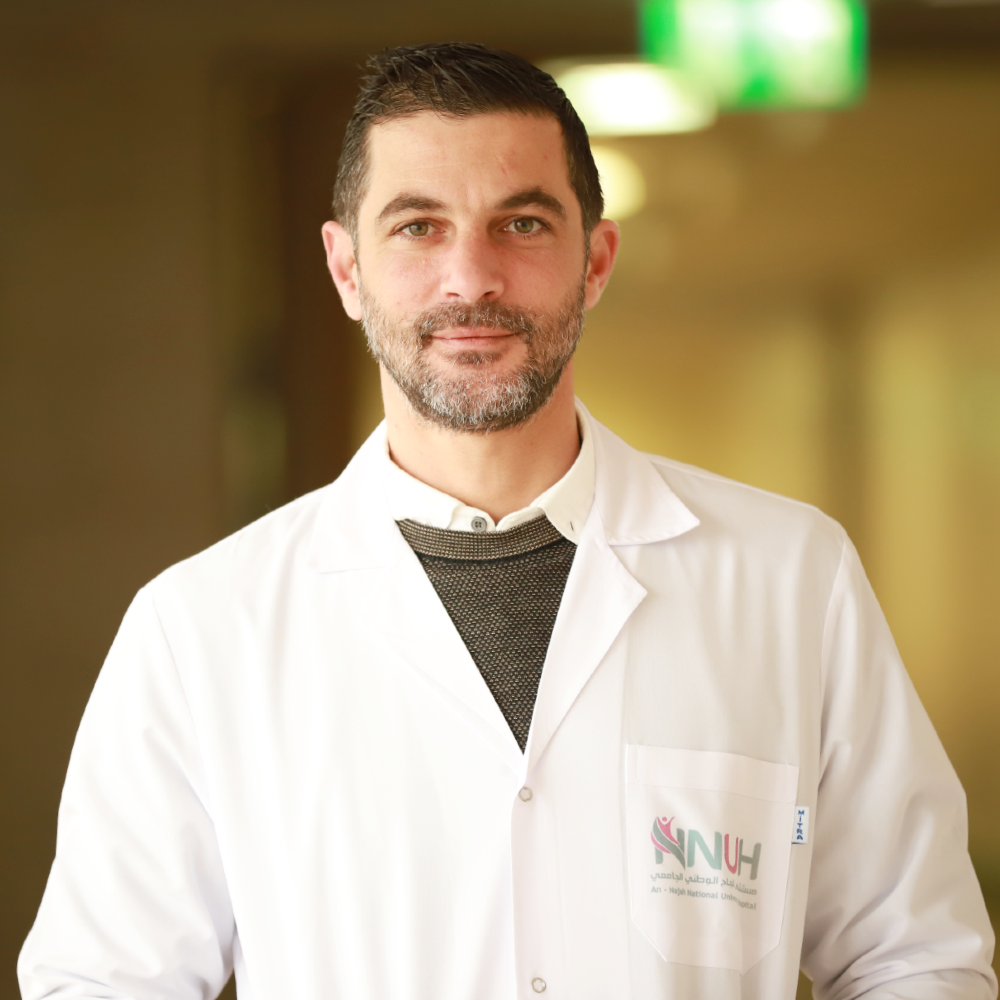 Plastic Surgery Specialist
Dr. Mohammad Al-Saifi has been practicing medicine for 11 years and is a specialist in cosmetic and reconstructive surgery as well as hand surgery. He currently works in the Cosmetic and Reconstructive Surgery Department at Al-Najah National University Hospital.
He studied general medicine at Tunis Al-Manar University and graduated in 2010. He specialized in cosmetic and reconstructive surgery at the same university, completing his residency in 2019. Dr. Mohammad has undergone several training courses, with one of the most notable being a course on breast diseases and reconstruction.
Additional Skills:
Dr. Mohammad is fluent in both French and English. He has a passion for sports and enjoys analyzing football (soccer) matches.
Assistant Professor at the Faculty of Medicine and Health Sciences, Al-Najah National University.

Holds both Palestinian and Tunisian board certifications in reconstructive and cosmetic surgery.