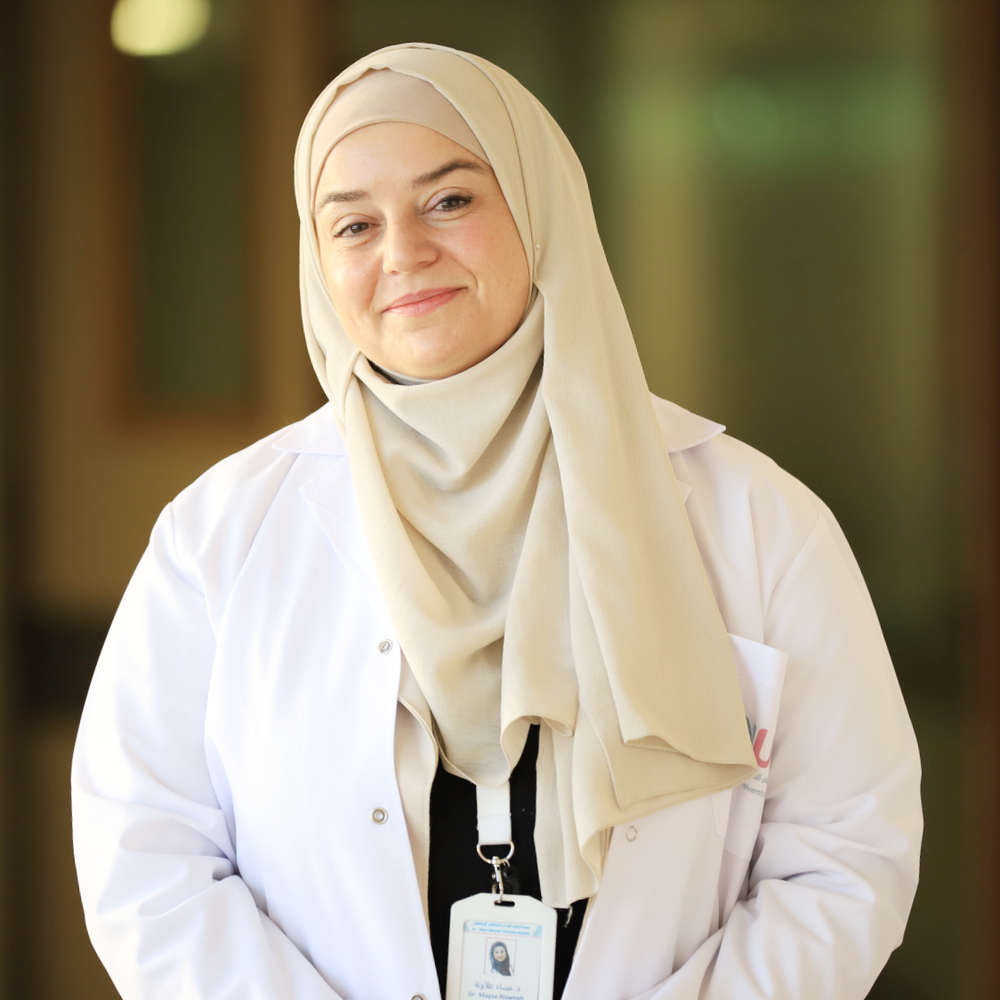 Pediatrics and Neonatology Consultant
Sunday Tuesday Thursday
9am-2pm
A professional doctor with extensive practical experience and a diverse range of skills and interests, always ready to handle cases involving children and neonatal diseases, works at Al-Najah National University Hospital.
She is an assistant professor at the Faculty of Medicine and Health Sciences at Al-Najah National University.

She holds a specialization certificate in pediatrics and neonatology from Jordan.

Member of the Palestinian Pediatricians Association.

She holds Palestinian and Arab board certifications in pediatrics.