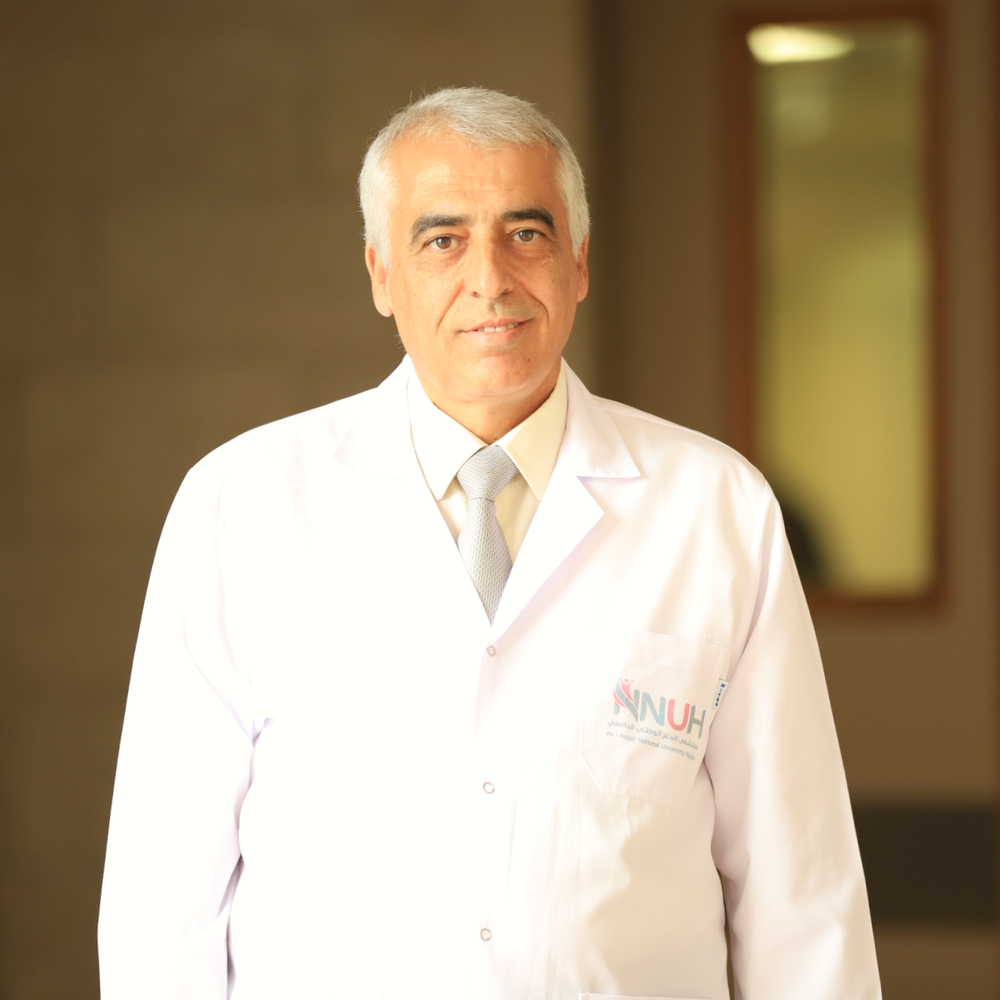 Saturday Monday Tuesday
8am-3pm
Professor Mahmoud Matar Mostafa is a specialist in urology, currently working at the Kidney and Urology Surgery Center at Al-Najah National University Hospital.
He is an associate professor at the Faculty of Medicine and Health Sciences at Al-Najah National University.

He is a professor in urology and holds Palestinian board certification, Turkish board certification, and a visiting scholar fellowship from the MD Anderson Cancer Center at the University of Texas.

He also holds the title of associate professor from the Turkish Ministry of Higher Education.

He is a member of the International Society of Urological Surgeons and serves as the secretary of the Palestinian Society of Urologists.