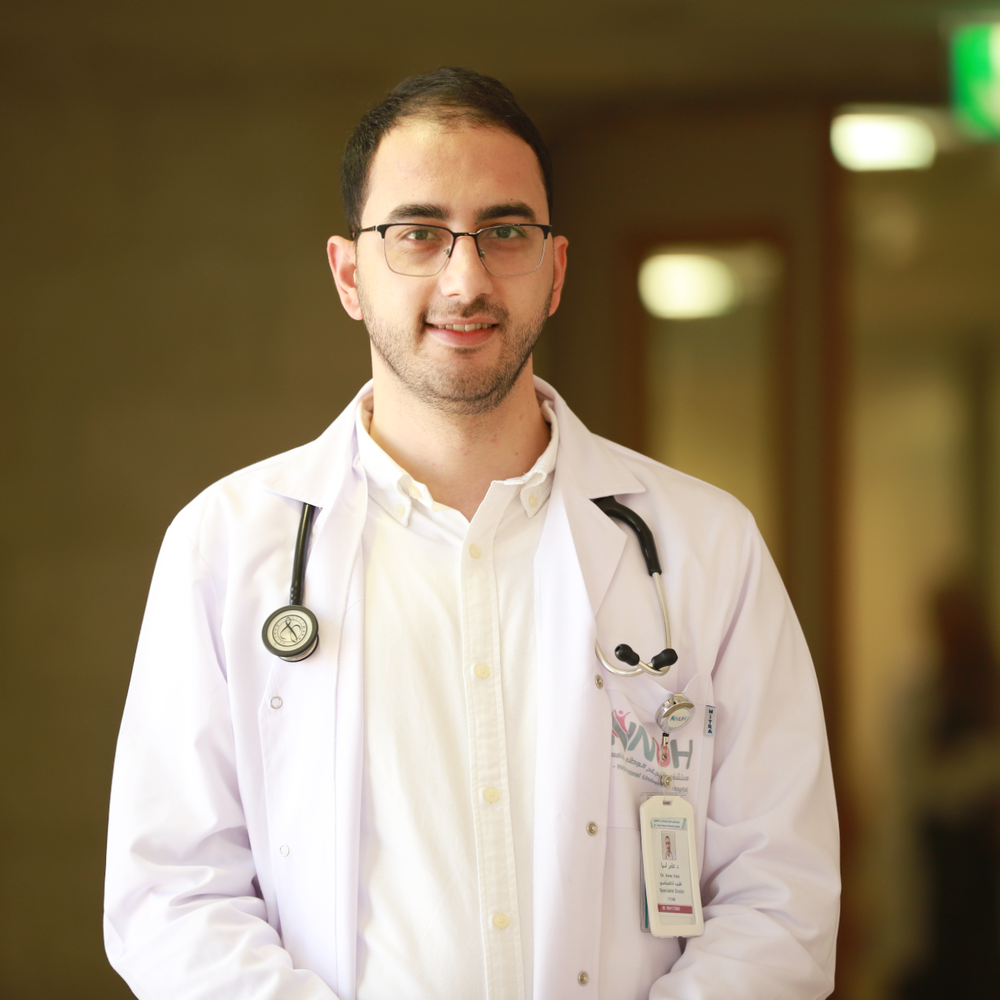 Internal Diseases Specialist
3-6\9-2
Sunday-Tuesday-Thursday :Am \ Monday: Pm
Dr. Amer Asia has been practicing medicine since 2016. He is a specialist in internal medicine and works in the Department of Internal Medicine and Intensive Care at Al-Najah National University Hospital.
He holds a Bachelor of General Medicine degree from Ain Shams University in Egypt.

He specialized in internal medicine at NNUH in Nablus.

He is a certified trainer with the American Heart Association.