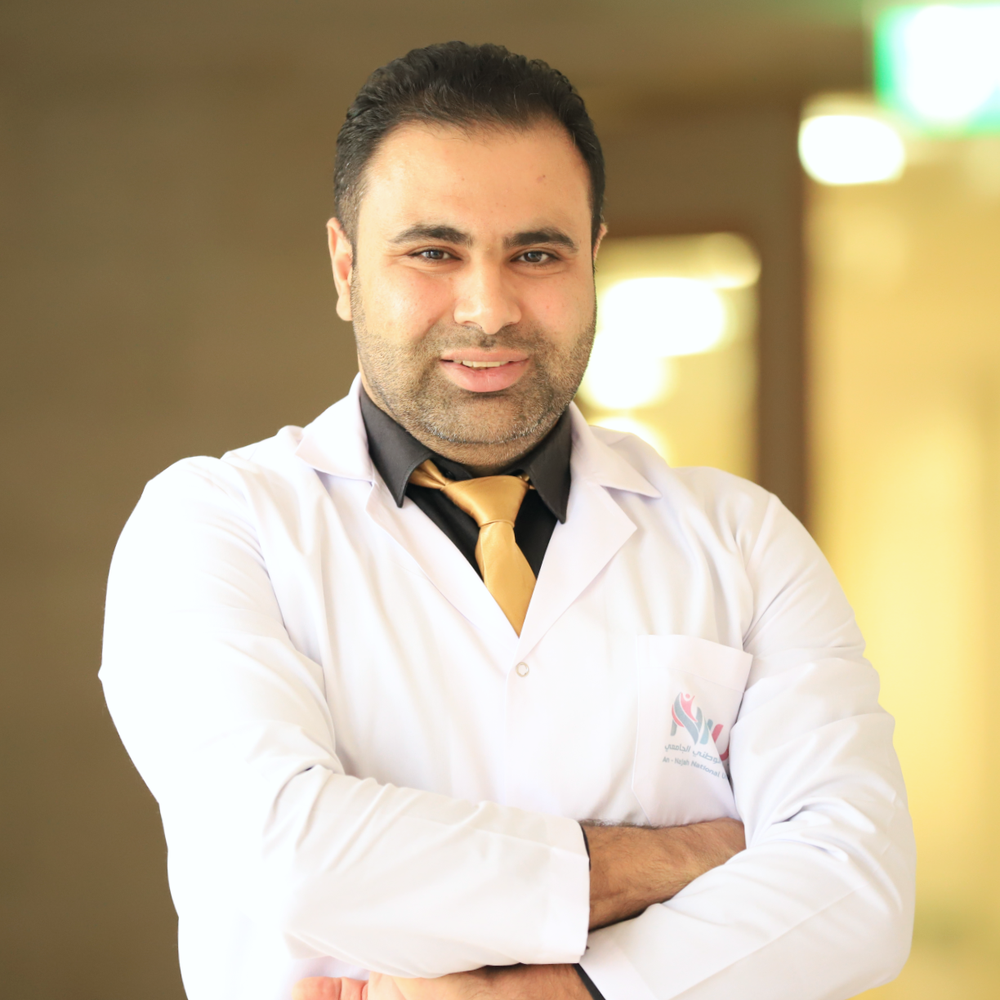 Urology and Andrology Consultant
Dr. Ahmed Jeradat has been practicing medicine for 14 years. He is a specialist in urology, infertility treatment, and men's health. He currently works at the University Center for Kidney and Urology Surgery at Al-Najah National University Hospital.
He studied general medicine at Jordan University of Science and Technology and graduated in 2009. He obtained his subspecialty in urology at the University of Jordan, completing his residency in 2015. He has published approximately 40 medical research papers.
Assistant Professor at the Faculty of Medicine and Health Sciences, Al-Najah University.

Holder of a subspecialty certificate in urology and kidney surgery from the University of Jordan.

Holder of a fellowship certificate in stem cell therapy from the University of Jordan.

Holder of the Palestinian board in urology.